Product Description
Corrugated Cardboard Spray Humidifier
Introduction:
1. High-pressure plunger pump imported from Italy is used for atomization (no compressed air source is needed) with high pressure.
Atomized particles are fine and the nozzle is drip-proof. Spray size can be controlled by frequency converter.
2. The control and operation power supply is 24V safe voltage to ensure the safety of working in damp environment.
3. Manual automatic automatic switching, automatic stop stop spray.
4.Nozzle switch is controlled independently.
Suggest Installed Places:
1. Double facer machine inlet spray paper: before the cardboard forming, replenish the moisture in the paper and solve the problem of cardboard bending down and paper bursting.
2. Inner side of the spray paper before glue machine (adhesive side): replenish moisture for the surface paper before the cardboard is formed. Solve cardboard warping. Prevent face paper from bursting.
3. Spray surface paper/lining paper before slitter scorer machine: replenish moisture to the cardboard, completely solves the problem of cardboard burst, and prolongs cardboard storage time
4. Spraying tile paper at the single facer machine: replenish the moisture of the corrugated paper, increase the flexibility of the corrugated paper, and prevent the corrugated paper from being broken due to drying and poor adhesion.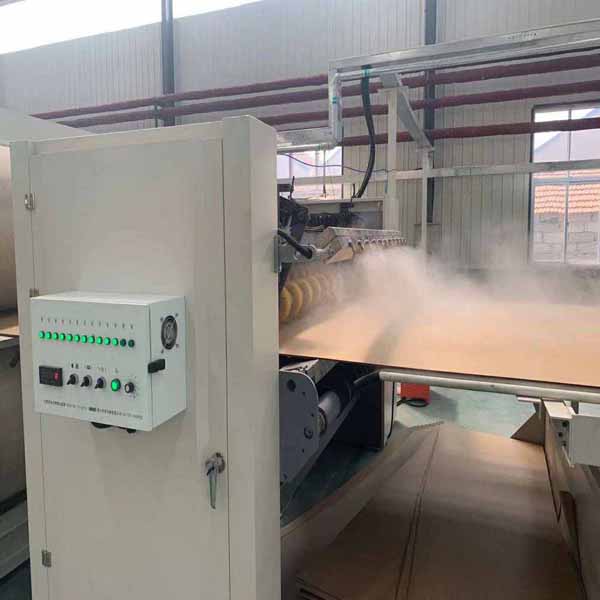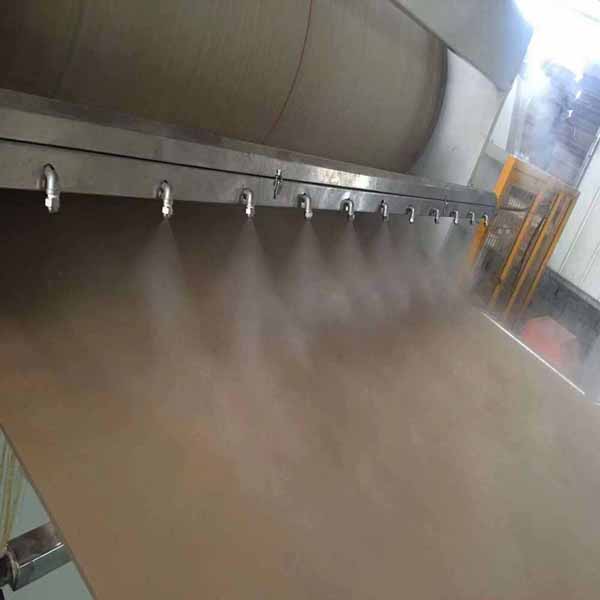 HUATAO GROUP could also supply Auto Corrugated Cardboard Machine Spare Parts and Carton Machine Spare Parts, like follows
1. Corrugator Belt / Corruggator Belt
2. Mill Roll Stand / Electric Shaftless Mill Roll Stand / Hydraulic Shaftless Mill Roll Stand
3. Slitter Cutting Blade / Thin Blade / Sliting Cutting Blade
4. Crinding Wheel / CBN Stone / Grinding Stone
5. Spray Humidifier / Spray Humidification System / Water Mist Spray Shower
6. Corrugating Rolls / Cororugated Roller / Corrugated Cardboard Roll /
7. Glue Roll / Glue Corrugator Roller
8. Pressure Roller / Cardboard Press Roller
9. Crush Wheel / Sun Wheel / No Crush Wheel / Polyurethane Crush Wheels
10. Die Cut Anvil Cover Mat / Anvil Cover Mat for Die Cutting Machine
Flexo Rotary Die Cut Anvil Cover / Rubber Anvil Blanket on Slotter Rotary Die-Cutter
11. Automatic Splicer
12. Other Auto Corrugatted Board Production Lines Spare Parts
13. Other Carton Making Spare Parts
If any interest, welcome to inquiry us . HUATAO will be here always waiting for you.