Product Description
TEXTILE DYEING FINISH WET PROCESS AUTOMATIC ROPE OPEN SLITTING WASHING SQUEEZING MACHINE

Fabric application:
LIN's automatic rope opening slitting washing squeezing machine apply to rope opening, slitting, squeezing for dyed & printed knit fabric, woven cotton, rayon, poly/cotton, towel fabric, ponte roma, lace fabric, wrap knit fabric etc. One person operate the machine, instead of the traditional rope opening machine, dehydrator, washing machine. Effectively shorten the after-finishing time and improve efficiency. Reduce the labor intensity of more than two operators, thereby reduce operating costs.
Product parameter:

| | |
| --- | --- |
| Model NO. | LK-KPXY-2600 |
| Warranty | 1 Year |
| Condition | 1 Year |
| Trademark | LINK |
| Specification | L9000*W4000*H6000MM (customized) |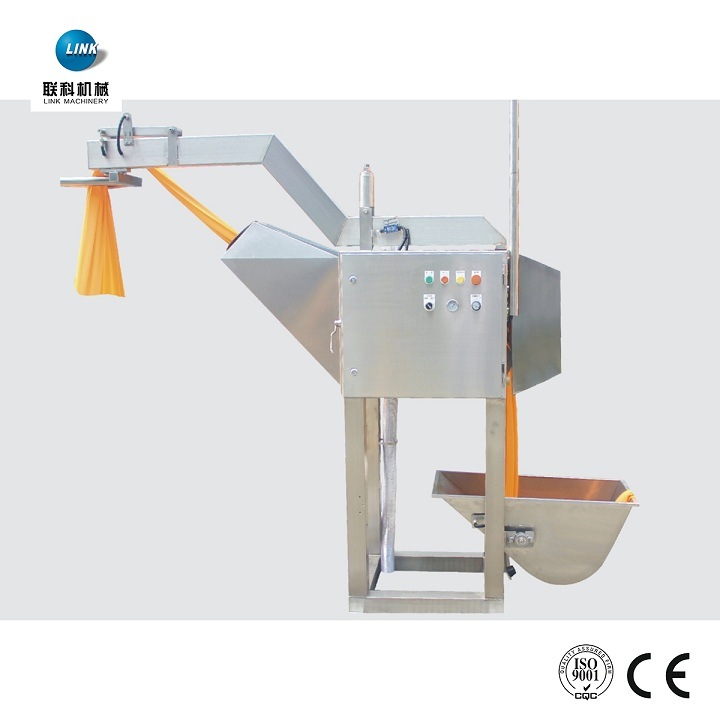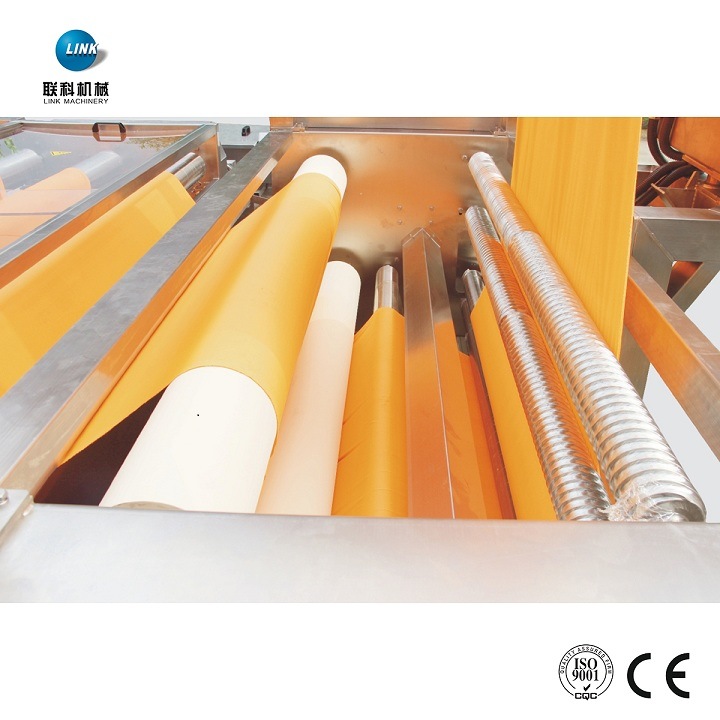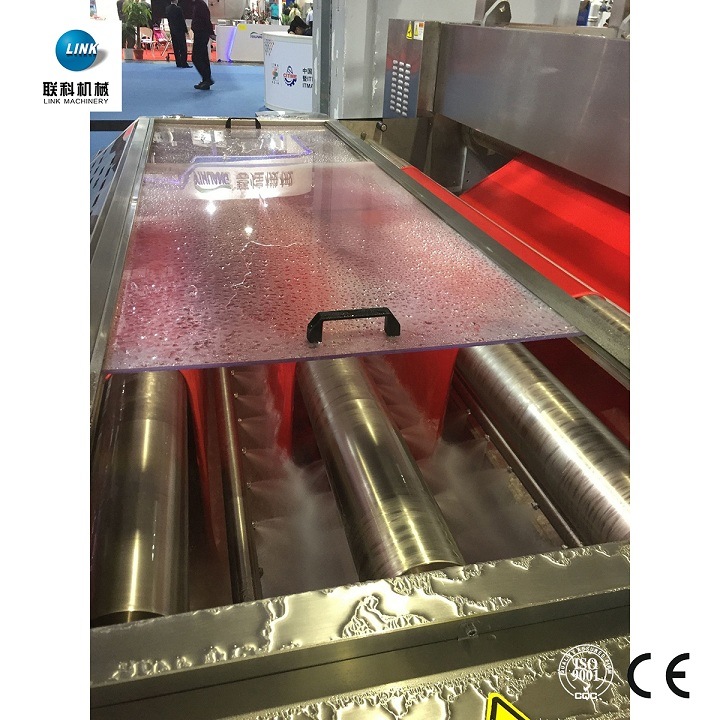 Usage:
1) Slitting range- Against open width and slitting for knitted tube fabric, configuring automatic slitting device. Can slit fabric with high speed, washing, squeezing integrated use, replace manual slitting.
2) Washing range-Against removal lint of knit cotton fabric, removing lint of woven cotton & rayon fabric, configuring washing tank with recycled water, filter and high-pressure sprayer used together. Can effectively remove the cloth lint, automatically filtered out lint, and save water.
3) Stitched & seaming use range-Against stitched, seaming and rope opening for knit & woven cotton, poly/cotton fabric, configuring a independent design "automatic slitting cloth devise", can high-speed automatic rope opening and solve the problem of that can not speed automatic rope opening during seaming.
4) Wrap nylon fabric use range-Against warp nylon fabric properties, the machine's transmission parts is made as per SA3 polishing grade, avoiding high density high sensitive fabric snagging problem generated during the machine running.
Technical parameters:
machine mode:LK-KPXY-2600
working width :1.2M-3.4M
running rate :0-100M/MIN
overall size:L9000*4000*H6000MM (can customized size)
Technicial Advantanges:
01:The whole machine is controlled by PLC communication, stable running smoothly when high and low tension simultaneous start. waterproof touch screen, a key to start, easy to operate.
02:The whole machine configuring 10 item security devices to ensure the safety of operating the machine and stability of fabric quality during processing.
03:J-BOX (pre-squeezer) is configurated the latest function: no cloth stop; encountered a cloth knot stop; pressing cloth stop; pulling cloth stop; make the operation more easy and intelligent.
04:The whole machine frame is made of stainless steel 304. Electrical equipment is made from German Siemens brand and reasonable selection and machine is durable.
05:Washing tank use recycled water to remove fabric lint, double-spaced type washing tank design, configurating 4-20 sets of high-pressure sprayer, water-saving and efficient.